Support for BDLS members
The following at BDLS are available to talk through any worries you may have. All information will be treated confidentially and without judgement: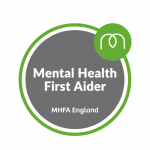 Mark Kiteley

mkiteley@rawlinsdavyreeves.com

Tel: 01202 558844

Nicola Lowe

Tel: 01202 881454 or 07854787358 (outside office hours)

Edward Holmes

egholmes@meesonsspurlingssolicitors.co.uk

Tel: 01425 484420

Sally Crawford

Tel: 07973148264

Mandy Heath

Tel: 07763833256

Maddy Longland

Tel: 01202 842929

Tel: 07720 406962

Lauren Annicchiarico


Tel: 07764582128

Maria Evans

Tel: 01202 057718

Sarah Unsworth

Tel: 01590 676933
USEFUL RESOURCES
The Law Society
The Law Society has uploaded several resources on their website, covering the following issues:
The Law Sociery Careers Clinic
Returning to the workplace webinar
Safe return to the office toolkit
Law Society President's podcast on Covid-19 and support for solicitors
Covid-19: preventing money laundering and terrorist financing in legal practices
The Solicitors' Charity
W: https://thesolicitorscharity.org/
The Solicitors' Charity has developed a unique COVID-19 Personal Hardship Fund focused on helping those solicitors most in need of support.
Covid-19 Support Hub
Apply for the Personal Hardship Fund
LawCare
W: https://www.lawcare.org.uk/
For anyone experiencing mental health issues, including stress, anxiety or depression or simply wishing to talk, Lawcare can provide support.
Law Care - Mental Health Suport in the Workplace
Law Care - support and information
Dorset Mental Health Support
If you are struggling to cope or feel yourself nearing a breakdown, Access Mental Health is here to provide help.
You don't need to be referred by your GP or other health professional, you can just reach out for help when you need it. Mental health professionals and peer support workers will be on hand to help you avoid a crisis and help you find the path to recovery.
People of any age and their families can access our services.
Connection – a 24/7 helpline open to all ages. Dorset residents or people visiting Dorset can call direct on 0300 123 5440 or access via NHS 111
The Retreat – open to anyone aged 18 or above, providing a safe space to seek face-to-face help and support. It is open every day from 4.30pm-midnight at locations in Bournemouth and Dorchester. CURRENTLY CLOSED
Community Front Rooms – open to anyone aged 18 or above, providing a welcoming, safe space where you can discuss problems and work towards possible solutions. It is open from 3.15-10.45pm, Thursday-Sunday, at locations in Bridport, Shaftesbury and Wareham.
Access Mental Health in Dorset
Steps to Wellbeing (NHS) offer psychological therapies for mild to moderate common mental health problems where the primary problem is of Depression and/or Anxiety. This may include Depression, Generalised Anxiety Disorder (GAD), Obsessive Compulsive Disorder (OCD), Post-Traumatic Stress Disorder (PTSD), Panic Disorder (with or without Agoraphobia), Specific Phobias and Social Phobia.
Samaritans
You can get in touch about anything that's troubling you, no matter how large or small the issue feels. Call 116 123
Samaritans website
Dorset Mind
Dorset Mind offers a range of safe, wellbeing support services that can be tailored and mixed to meet your needs. They aim to develop and improve positive mental wellbeing for everyone.
Our support can be divided into 'Group support' and 'One to one support.'
Group support consists of talking groups that encourages led-discussions and activity based groups that help get people moving.
One-to-one support includes active monitoring, befriending, counselling and mentoring. This kind of support is for anyone who is ready to take active steps to work towards recovery. This support aims to improve your confidence and increase your self-esteem.
In addition,they have a host of useful mental health resources and signposting to help you find the support you deserve. Also self-care resources, so that you can take steps to improve your own wellbeing.
GamCare
Gambling Counselling Services. In partnership with GamCare, Steven James Counselling provides specialist free counselling service for anyone suffering with a gambling problem or friends and family members affected by someone else's gambling.
Gamcare
STARS
STARS is a pan-Dorset charity that offers one to one support, free of charge, for anyone of any age or gender who lives, works or studies in Dorset and has experienced any form of sexual violence at any time in their life.
STARS website